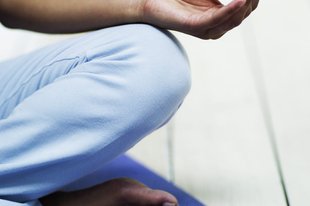 Develop a Calm and Peaceful Mind
Mindfulness can be defined as "a moment-to-moment awareness of one's experience without judgment." Meditation is one technique we use to cultivate this skill. Mindfulness meditation is the most scientifically researched, medically recommended, and spiritually practiced
Join us from wherever you are for a mid-week break.

THEME FOR SEPTEMBER
We can train attention and focus with Mindfulness Practice. We can use that attention in a kind and nonjudgmental way to ground into the body, releasing tension, and creating a refuge from the stresses of daily life.

This is a short online Mid-Week Mid-Day gathering to meditate and cultivate mindful awareness together.

Join us if you...
-Have wanted to join a meditation group but don't have a lot of time.
-Are looking for ways to incorporate mindful breaks during the week.
-Would like to meet fellow meditators and have support in your practice.

Appropriate for beginners as well as experienced meditators. There will be light instruction/guidance and opportunity for questions/discussion. Each week will be tailored to those present and the needs of the group.

Please join us free of charge.
Generosity donations will go directly to organizer costs and are appreciated but not required. DONATE HERE.
Some of the benefits of mindfulness meditation are decreased stress and anxiety, less rumination and depressive symptoms, less emotional reactivity, reduced age and race bias, increased body satisfaction and self-acceptance, improved mental cognition, improved focus and concentration, and the ability to filter out distractions. With disciplined practice, mindfulness meditation can also become a spiritual path, cultivating love, kindness, and compassion.
style of meditation in the world. Now becoming mainstream and widely practiced throughout Western society, it has become accessible to everyone, regardless of one's background or beliefs (it's religiously neutral). We draw on a variety of wisdom traditions for their teachings on mindfulness, as well as the science of mindfulness to teach the fundamentals of the practice.
Mentoring offers you a chance to delve into your practice with one-on-one attention. Whether you are new to meditation or an experienced meditator, I meet you where you are with customized guidance to cultivate your formal meditation practice as well as practical tools to apply mindfulness to those areas of your life that need it most.
To inquire about private or corporate classes and events, please contact Karen.
Wednesdays 12:00 PM to 12:45PM PDT
Health and Happiness Through the Stillness Within