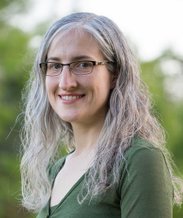 Karen Miller, CMT-P
Certified Mindfulness Teacher
Certified Komyo Reiki Practitioner
In stillness the muddied water returns to clarity. ~ Laozi
From the ancient spiritual masters to the greatest scientific researchers of today, stillness practices have proven time and time again to provide relief from mental, emotional, physical, and spiritual dis-ease. Our aim is to guide people from all backgrounds to holistic wellness and we can help you too.
Experience a deep shift towards energetic balance with a Private Reiki Session. Relax into an hour of Traditional Japanese Reiki and allow your mind, body, and spirit to heal.
Learn the most widely studied and practiced style of meditation in the world and discover practical applications for your busy life. Mindfulness can bring such benefits as decreased stress and anxiety, increased focus and concentration, pain management, and overall increased health and happiness.
Health and Happiness Through the Stillness Within
Hello and thank you for visiting my website! I trust you've found your way here for a reason, and I am grateful that our paths have come together in this way. The foundation of my practice is based in Mindfulness, which can be an accessible practice for nearly everyone, regardless of your background or current life situation. With guidance and regular practice, it can become not only a valuable tool for navigating daily life but may open possibilities for deeper spiritual development and insight. It is through this lens that I practice, integrating Mindfulness and Traditional Japanese Reiki techniques into a life-long journey towards health and wellbeing. Through the melding of my formal training and the insights of over a decade of diligent personal practice, my goal is to help empower my clients and students to create their own path to health and happiness. If this resonates with you, it would be my honor to work together. Please feel free to explore my website, and if you have any questions at all, don't hesitate to contact me.